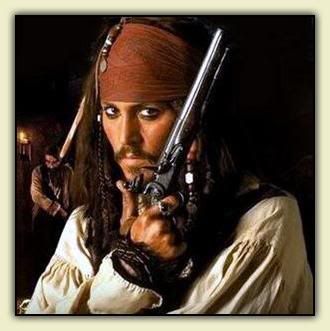 International Talk Like a Pirate day, that is.

I was a complete failure at introducing any hint of swash or buckle into Deanery Chapter this morning, so was feeling rather despondent till I read his insight into piratical prayer
Arrr Father.
Simple, but perfect, my hearties

Edit: I'm forever in Paul's debt for alerting me to this link
From henceforth, all prayers should end with Aye Aye.