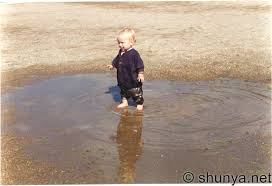 Taking a break from the excitement of adding songs to the Little Fishes Songbook (yes, F, it really is going to happen...I'm working on it, see?!) I'm trying to resolve the question of how to take essential music to India. With a long flight (and I don't fly happily) there and back, even if I only listen then, I need something. My CD walkman isn't alot of use without copious CDs, so it looks like the time has finally come to invest in an mp3 player of some sort. The question is, which?
Of course, I love the look of iPods. So stylish....and I could have a
pink
one, which would surely cheer me instantly...but Hugger Steward, my guru for all things techie, feels that would be selling out to effective advertising. I would, I think, only need a nano anyway, as I'm sure that 4GB will be ample...I do rather like the physical reality of CDs and as most of my music is classical anyway, I'm not going to be wanting to hear only bits of works most of the time. When at home, therefore, I imagine I'd revert to CD player as a first resort.
iPod Nanos are reputedly available at the new Apple shop in town for £99 - otherwise, it seems to be £120 - alot of money to find, but if you can convince HS that it's worth it, I'm
certainly
open to persuasion.
On the other hand, I could have a Sony (with admittedly less capacity - only 1GB) for £72.99 - and yes, it's still
pink
!

Most promising of all, perhaps is an Archos Gmini with 3GB in the mid £70s which is rather attractive -
pink
or
blue.


HELP!!!



Does anyone have any views??
EDIT:

having done a bit more research, I'm now in mourning because all the systems I really like the look of are not supplied with a mains recharger/adapter...and the chances of my having access to a computer alot of the time to recharge are distinctly slim. So, farewell archos, farewell Creative Zen, even farewell iPod. I may well have to plump for shorter playing time, with an obscure Chinese alternative (but thanks, Paul, for putting me on to Advanced mp3 players...really helpful site, even if they told me things I was disappointed to hear)
Also, I know I'm going to miss all of you hugely while I'm out of touch, and would love to have a song or piece of music that you had suggested to take with me.
Please, populate my anything- but-desert island by choosing one track for a displaced curate, bearing in mind my tastes are from classical through what the offspring say I can call soft rock (that means U2 and REM in my book) to stuff like Martyn Joseph and Pierce Pettis. Open to surprises of any kind, but really
don't
do well with commercial pop!
Over to you, friends....I wish I could take you all with me, so humour me by providing a musical substitute!