So this is the week to date.
Monday, wet weekend in the Cotswolds but happy horsey walk.
Tuesday,- trip to the seaside, to see my very special, much-loved Honorary Mother Eirene. Lunch at a seaside restaurant that looked as if it was modelled on the 70s cafe chain
The Golden Egg
(if anyone else can remember how dreadful that was). Further evidence that you should never judge by appearances, as waiting staff and chef were in a very different league, and we ate wonderful bouillabaisse as we looked at the sun sparkling on the waves, then emerged to all sorts of seaside madness. Eirene and the beach go together, as she was very much part of my childhood in St Leonards-on-Sea, doing all the outdoor picnicky things for me that my own mother's poor health was prone to disrupt. After my parents' deaths, it was Eirene who would pour me huge gins and listen to the tales of joy or woe that I brought back from Cambridge, Eirene who came to stay to look after us all when I was having my babes, Eirene who has been the perfect grandmother all the way through their lives. When we were running the B&B and too tied to the Cotswolds to manage a family holiday I would take the children down to stay with her, still in Sussex,- so they share could many of my special places and memories. Now she is alarmingly elderly, and has moved from her huge flat in a Victorian Gothic pseudo castle to a more conventional abode,- but she is very definitely undimmed by the process. Her hearing is poor, but none of us needs to talk to enjoy being together. What's more, both my boys forgot how grown-up they technically are, and messed around in the sea like a pair of 6 year olds! (So, in fact, did their mother).
Yesterday was a feline birthday. Tallis,
Osca
and Whisper,- many congratulations!
2 years on, I'm beginning to recover from the trauma of Chloe's accouchement just a fortnight before we decamped to the Curate's house,- though it was pretty disturbing at the time. I spent the day happily pottering around house and garden, - failing, of course, to accomplish the tasks that I'd planned for this mini holiday, but thoroughly enjoying the process, which included lunch in the sun and the arrival of the new car. Since it is a Citroen, and a sort of steely grey I'm considering naming it Clouseau. It seems a rather grown-up car for me, so perhaps naming it after a crazily inept fictional
detective
will bring it down to my level??
And today? Today I'm back to work, though sitting here blogging on the laptop in the garden it doesn't much feel like it! But it's my lunch hour, and I've a meeting tonight, so I'm not going to waste any guilt.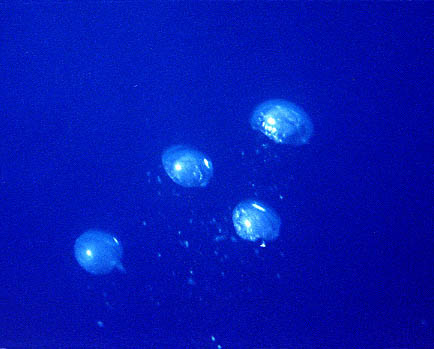 This morning, a huge parcel of
Ordinary Time
books arrived, looking splendid, so I'm excited all over again. It being that sort of day, there was quite alot of other post from some rather lovely people. I wish I could share details of the Most Inappropriate Present Ever...but it would be awful if its donor came to realise. Email me if you
really
want to know (it may not actually be worth it, but it did make the GoodinParts giggle).
Little Fishes were in festal mood, thinking about Pentecost, so we blew up balloons, drifted clouds of bubbles down from the pulpit and talked about the way that the Spirit gives life to the most unlikely people and situations. M. danced after the bubbles as they floated just out of reach, B. watched open-mouthed as one vanished into the heights of the roof, way out of sight...and we sang "Spirit of the living God" and I prayed silently that the Spirit's presence might always be that real for all of us. St M's needs those children
so
badly.